$17.5M gift to stimulate cancer research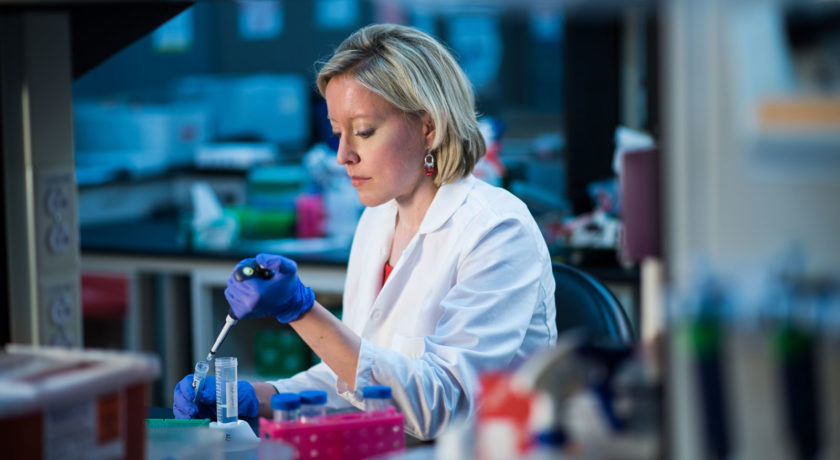 The largest private gift for cancer research in the Health System's history will allow U-M to lead the way in developing innovative, targeted treatments for the 1.6 million Americans diagnosed with cancer each year.
In 2016, Madeline and Sidney Forbes pledged $17.5 million to create the Forbes Institute for Cancer Discovery. The goal of the institute—to be housed in the Comprehensive Cancer Center—will be to encourage scientists across the university to undertake high-risk, high-reward initiatives with the potential to drive new advances in research.
"Defeating cancer will take victors to move the process along and continue the fight toward conquering this dreadful disease," said Sidney Forbes. "There is no better place to lead this fight, than the University of Michigan."
"There is no better place to lead this fight, than the University of Michigan."

– Co-donor Sidney Forbes
One early goal of the gift has already been met: the establishment of the Madeline and Sidney Forbes Professorship in Oncology, which was recently awarded to Max S. Wicha, M.D., founding director emeritus of the cancer center. Another goal is to create Senior Forbes Scholars and Emerging Forbes Scholars programs to support cancer discovery.
A third goal is to offer team research awards for cross-disciplinary efforts, bringing together faculty from across the university. "The biggest advances in cancer will come at the intersection of disciplines," noted Wicha. "It's not medicine alone, but medicine working with engineering, pharmacy and other schools [that will] create true innovation."
Technology transfer is expected to be a key focus of the Forbes Institute. Institute faculty will work with industry to transfer ideas into marketable cancer therapy solutions, and pursue models of venture philanthropy that could further invigorate the Michigan biotech economy.