National Medal of Arts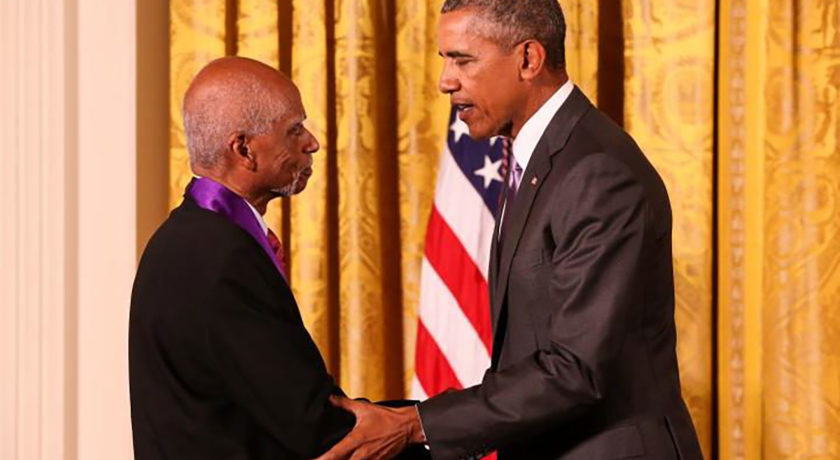 The University Musical Society (UMS) and George Shirley, emeritus professor at the School of Music, Theatre & Dance (SMTD), were recognized as recipients of the National Medal of Arts at a September 2015 awards ceremony at the White House.
UMS was recognized for bringing world-class orchestras, dance ensembles, jazz performers and theater companies to Michigan, while supporting the study and creation of new works. It also holds the distinction of being the first university-related arts presenter to receive this high honor.
George Shirley was celebrated for his courageous contributions as an African-American opera singer. After breaking the color barrier of the U.S. Army Chorus, performing with many of the world's great orchestras and earning a Grammy Award, Shirley turned his sights toward pedagogy. From 1987 to 2007, he served as the director of SMTD's vocal arts division. He is now the Joseph Edgar Maddy Distinguished University Emeritus Professor of Voice.
The National Medal of Arts is the highest award given to artists and arts patrons by the federal government.