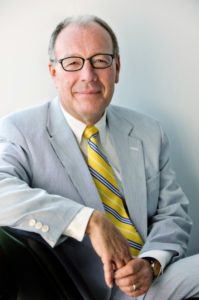 In this bicentennial year, I'm delighted to share how our steadfast donors have made history once again.
Always Leading
More than 130,000 generous donors gave a record-breaking $467 million in cash gifts and pledge payments this fiscal year, with significant increases over last year in individual, foundation and estate gifts. These resources are already making an impact on the university community through scholarships, innovative programs, research, facility upgrades and more.
Exceeding Expectations
When we kicked off the Victors for Michigan Campaign in 2013, the $4 billion goal was the most ambitious of any public university at the time.
Together, our tremendous volunteers and donors provide fuel to enable the university's highest aspirations.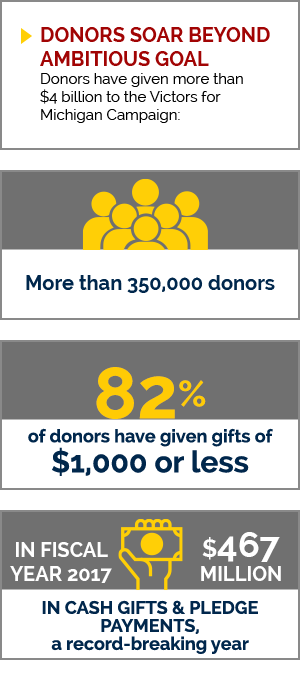 But our loyal donors keep exceeding expectations. In April 2017, they propelled us beyond that $4 billion goal, with 20 months still remaining in the timeline. As of June 30, $965 million was designated for students, preparing us to soon pass our $1 billion minimum target for student support.
Together, our tremendous volunteers and donors provide fuel to enable the university's highest aspirations. Gifts of all sizes make a collective impact; of those who have given in the campaign, 82 percent have made gifts of $1,000 or less. More than 20,100 U-M faculty, staff and retirees have committed $153 million to the campaign so far, and 8,700 students have given more than $1.8 million.
Continuing Progress
Even as we honor this amazing generosity and progress, there is much more work to be done. Student support remains our top priority. We still need almost $300 million to reach the campaign goals of every school, college and unit. And we are harnessing efforts to support cross-university initiatives focused on solving the world's most complex problems:  poverty, precision health, sustainability, diversity, equity and inclusion; and more.
We continue working to drive support for U-M students throughout the university, including the Go Blue Guarantee of free tuition on the Ann Arbor campus for qualified in-state students. Generous gifts to our endowment over the past two centuries have made this guarantee possible, and philanthropy will help sustain and extend its reach.
Making an Impact
U-M donors have found innovative ways to make a meaningful impact. Let me share a few examples from this year alone.
A group of 16 recent graduates have decided to pay forward their U-M experience, banding together to create the 919 Scholarship Fund named after the house they shared as students. These enterprising young alumni came up with a five-year plan to give, raise and collect enough to endow their own scholarship. In addition to financial contributions, they intend to mentor the recipients throughout their college and professional careers.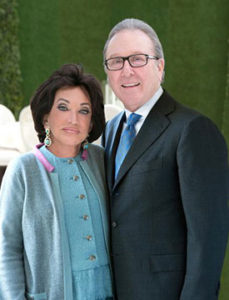 Frances and Kenneth Eisenberg of Bloomfield Hills, Michigan, know that many have been touched by the struggles of a friend or family member with mental illness. They decided to put resources into finding solutions through a $10.75 million gift to the U-M Depression Center. This gift will accelerate development of personalized treatments to conquer depression, bipolar disorder and related illnesses.
As Kenneth Eisenberg said, "Together, we must increase public awareness so that those who suffer from depression will be able to regenerate their identity, their work and their creativity not only to survive, but to thrive in a world that seeks to understand and support their struggle. In collaboration with our team at the University of Michigan Depression Center, we will find solutions."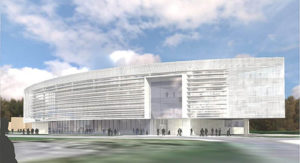 Ford Motor Company is looking to the U-M College of Engineering to help develop the robotic technologies of the future. Ford's $15 million investment in the four-story, 140,000-square-foot Ford Motor Company Robotics Building will set the stage for sophisticated robotic technologies that can help keep us safer and improve our quality of life. When the building opens in 2019, U-M will become one of an elite few universities with a dedicated robotics facility.
Thanks in large part to our outstanding donors and volunteers, U-M continues to lead in its mission to challenge the present and enrich the future.
The building will house classrooms, offices, a startup-style open collaboration area and tailored lab space for a variety of robotic technologies. Plans also include a three-story fly zone for autonomous aerial vehicles, an outdoor obstacle course for walking robot, and a high-bay garage space for self-driving cars. And, in a unique arrangement that was announced separately, Ford will lease the fourth floor to become the company's first research laboratory located on any university campus in the country.
Forever Valiant
As we close the books on this remarkable year, I turn to our bicentennial motto: "Always Leading, Forever Valiant." In development, our job is to connect with those who love and respect the University of Michigan and, in partnership, provide the means to advance its excellence.
Thanks in large part to our outstanding donors and volunteers, U-M continues to lead in its mission to challenge the present and enrich the future. Let us be forever valiant in securing and advancing that promise through the next century.
With gratitude,

Jerry A. May
Vice President for Development
---
National Campaign Leadership Board
Campaign Chair
Stephen M. Ross (BBA '62, LLD Hon '11)
hidden
hidden
Campaign Vice Chairs
Rich Rogel (BBA '70, LLD Hon '09)
The late A. Alfred Taubman (1924–2015) (Taubman College '48, LLD Hon '91)
Regent Ron Weiser (BBA '66) and Eileen L. Weiser (MMus '75)
Helen Zell (AB '64, LHD Hon '13)
Campaign Deputy Chairs
Donald C. (BSE IO '55, MSE '56, DEng Hon '09) and Ingrid A. (BSDes '57) Graham
Penny W. (BSDes '66, TeachCert '66) and E. Roe Stamps
Campaign Steering Committee
Bert Askwith (1911–2015) (AB '31)
David J. Barger (AB 2017)
The late J. Robert (BSE '45, MS '47, PhD '50) and Betty J. Beyster
Jeff T. Blau (BBA '90)
Paul W. (BBA '86) and Amy A. Blavin
William K. (BS '50, MS '52, LLD Hon '13) and Delores Brehm
Robert M. (BSE IO '63) and Susan C. (AB '63) Brown
Karen W. Davidson (BGS '89)
Frances (ABEd '64, TeachCert '64) and Kenneth (AB '64) Eisenberg
David S. (BGS '85) and Joan E. (AB '87) Evans
Domenic​ J. (AB '88) and Molly Ferrante
Nathan (AB '85) and Catherine Forbes
Sidney and Madeline Forbes
Stanley D. Frankel (AB '63, MBA '64)
Judith C. (ABEd '59, TeachCert '59) and David G. Frey
J. Ira (BBA '59, LLD Hon '12) and Nicki Harris
Mike J. (BBA '72) and Sue M. Jandernoa
David B. (BBA '89) and Meredith H. (AB '92) Kaplan
Larry Leinweber (LSA '88, Ross '77) and Claudia Babiarz
Bryan P. (BBA '73, MBA '75) and Kathleen M. (ABEd '72, TeachCert '72) Marsal
Michele D. May (BBA '74) and David R. Walt (BS '74)
Douglas F. Meijer (BBA '76)
Hank (AB '73) and Liesel (AB '89) Meijer
Paul M. (AB '74) and Susan B. (BSN '74, PhD '82) Meister
Peter C. (BS '74, MBA '81) and Carolyn P. Mertz
Jane C. (BBA '86, MAcc '86) and Daniel S. Och
Mary L. Petrovich (BSE IO '85)
Sanford R. (BBA '53, MBA '54, LLD Hon '15) and Jeanne Robertson
Susan Rogel
Stephen W. (MBA '70) and Karen Sanger
Craig R. (BBA '73) and Susan L. (ABEd '77, TeachCert '77) Sincock
Lizzie S. (AB '94) and Jonathan M. Tisch
Jim Wigginton