New robotics building named in honor of Ford Motor Co. gift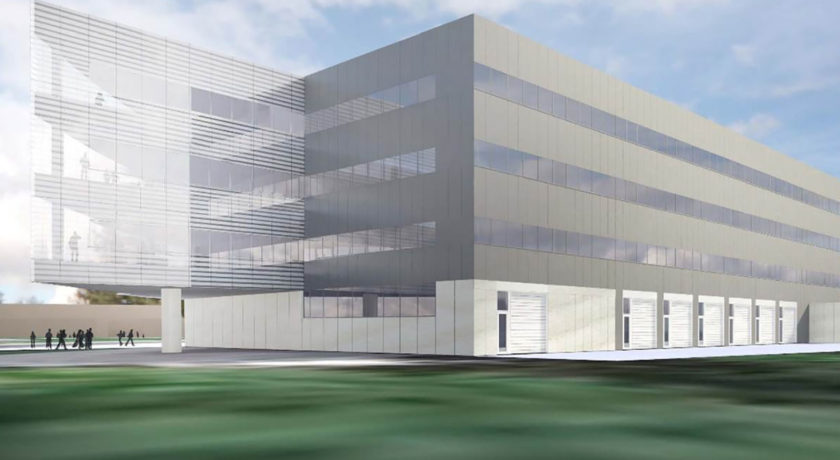 A four-story, 140,000-square-foot robotics facility slated for the University of Michigan's North Campus will be named the Ford Motor Company Robotics Building in recognition of a $15 million gift from the company to the College of Engineering. Ford previously agreed to establish the company's first on-campus research laboratory in the country on the fourth floor of the new building.
The funding will go toward construction and acceleration of the $75 million project to a completion date of late 2019, rather than winter 2020.
"We thank Ford for this exceptional investment in the future — the future of robotic technologies and in the coming generations of visionary faculty members, students and industry engineers who will make these advances real," said Alec D. Gallimore, the Robert J. Vlasic Dean of Engineering.
Ford and U-M have a longstanding partnership. The company is the single largest corporate donor to U-M, supporting more than 50 units across the university over the decades.
The Ford Motor Company Robotics Building will house classrooms, offices, a startup-style open collaboration area and tailored lab space for a variety of robotic technologies. Plans include a three-story "fly zone" for autonomous aerial vehicles, an outdoor obstacle course for walking robots and high-bay garage space for self-driving cars.