Michigan home football games aim for zero waste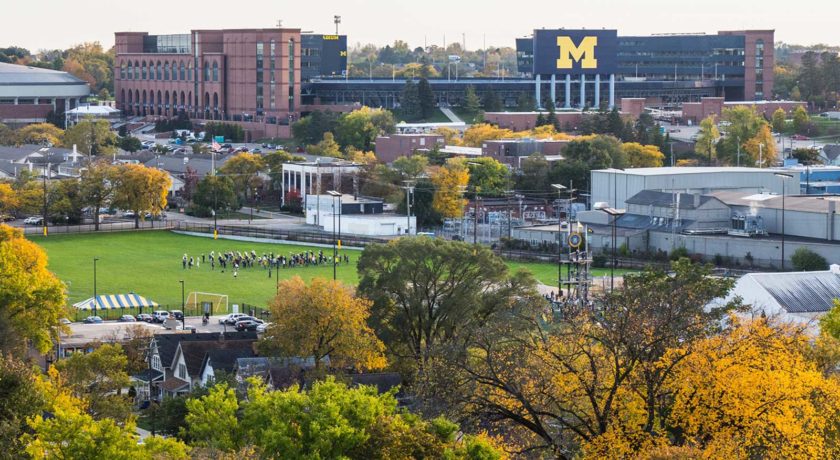 Michigan Athletics partnered with the University of Michigan Office of Campus Sustainability and Sodexo, a food service management company, to strive toward its goal for zero-waste game days at Michigan Stadium.
Zero waste is the aspirational goal of diverting 90 percent of waste generated inside Michigan Stadium from the landfill through recycling and composting. Each Sunday after a home game, the stadium is cleaned and waste separated into compost, recycling and landfill bins to be taken to their respective locations for sorting and disposal.
"The University of Michigan community has big ambitions for campus sustainability, and there is no bigger stage than Michigan Stadium. We are proud to extend our Zero Waste Program to all home football games," said President Mark S. Schlissel.
New bins with signage showing examples of compostable and recyclable products were added around the stadium. Fans are encouraged to place items in the correct bin to avoid contaminating the recycling and composting streams. Landfill bins are no longer available on the concourse but remain in the restrooms and back-of-house areas.
The initiative builds on the more than 20-year history of recycling game day waste and supports the campuswide sustainability effort known as Planet Blue.