Taubman College adds new wing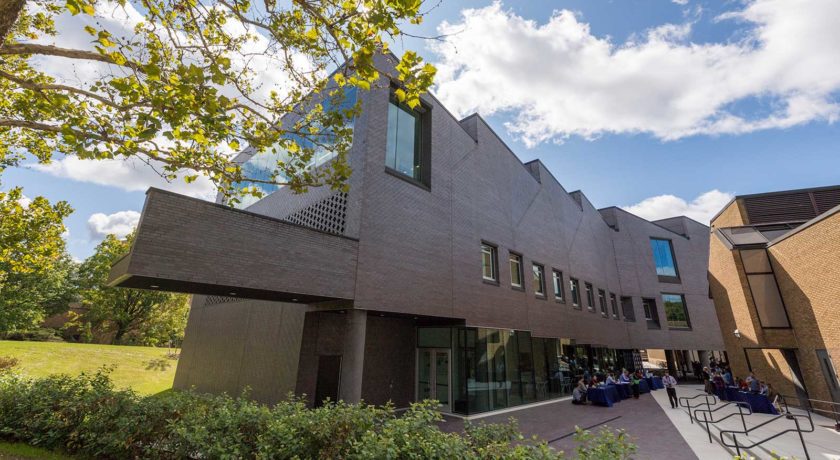 The new A. Alfred Taubman Wing of the University of Michigan Taubman College of Architecture and Urban Planning opened in September 2017. The LEED-Gold-certified project adds 36,000 square feet to the original 72,000-square-foot facility and renovates existing third-floor studio space and faculty offices.
The project was initiated by a major gift from the college's namesake, the late A. Alfred Taubman (1924-2015), and supported by a gift from the late King Stutzman (A.B. Arch. '37), gifts from alumni and friends, funds from the Office of the Provost and investment proceeds.
"Taubman is famous for our robot-filled fabrication labs and our wide-open studio floor," said Dean Jonathan Massey. "The A. Alfred Taubman Wing and renovation augments these assets with a faculty research hub and a glorious two-story commons that allows the entire college to gather for lectures, studio reviews and social events. We are excited to form new living and learning relationships within these complex, carefully considered and sumptuously day lit spaces."
This project is the first modification to the Art and Architecture Building since its completion in 1974.