The U-M Bicentennial Celebration finale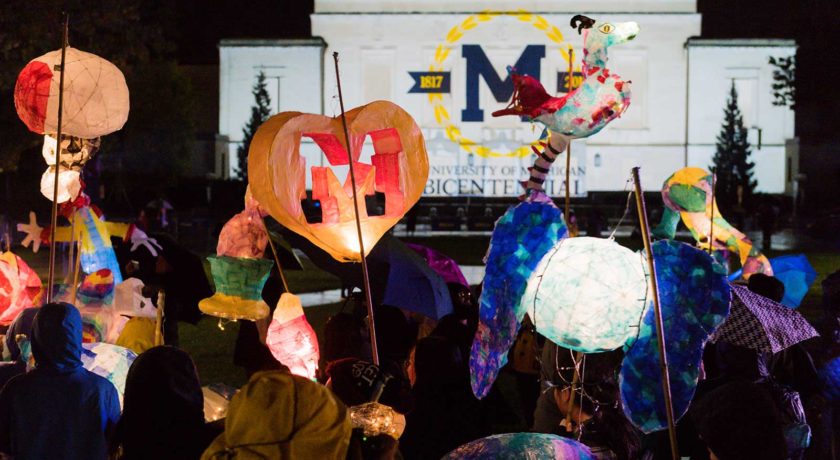 The University of Michigan's bicentennial year came to a close during fall 2017 through a series of events including the third and final President's Bicentennial Colloquium — "Campus of the Future" and the UMich200 Fall Festival.
At the colloquium, students showcased innovations that reimagined higher education, teaching and learning at U-M and the future university experience.
The UMich200 Fall Festival also looked to the future by turning the spotlight on U-M's next 100 years with a Third Century Expo featuring cutting-edge exhibits, technology demonstrations, books, music and live performances.
Other highlights of the bicentennial fall events included:
The iconic Rackham Building was brought to life during U-M's homecoming weekend as the canvas for HAILstorm!, a nighttime display of 3-D projection mapping celebrating the university's bicentennial.
A group of U-M students sent a time capsule into space for 100 years. It includes a Michigan Bicentennial Archive, which contains photos and a DNA experiment encoded with U-M's mission statement.
The Ann Arbor community became a real-life classroom during the Feast of Ideas, an array of 20-minute talks by U-M faculty that were free and open to the public.