First student-built, green structure created on campus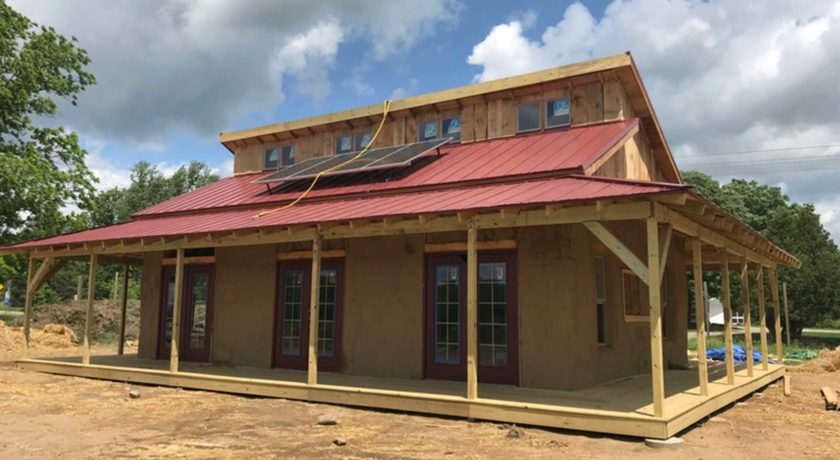 During spring 2018, Joseph Trumpey, an associate professor from the University of Michigan Penny W. Stamps School of Art & Design, led students from art, engineering and sustainability backgrounds in creating the first student-built, green structure on the Ann Arbor campus.
The goal of his Green Building course, housed in the College of Literature, Science, and the Arts' Program in the Environment, was to create a sustainable, straw bale building; made of 18-inch-thick straw bales, sitting atop a concrete foundation and sheathed in layers of adobe. The solar panels on the building's metal roof make it the first off-the-grid building on the main campus. It is located among fields of vegetables and hoop houses on the U-M Campus Farm at Matthaei Botanical Gardens.
Trumpey draws from his experience in building and living in a 2,200-square-foot straw bale home near Grass Lake, Michigan, and more than a decade researching sustainable building methods. In 2017, he led a class in building a similar structure at U-M's Biological Station in Pellston, Michigan.
"This was about taking what we learned in the Green Building pilot last year," said Trumpey, who is also a professor at the School for Environment and Sustainability. "How do we bring that here, where it could affect more lives and move the sustainability needle in Ann Arbor where it's much, much more visible?"