New academic offerings expand options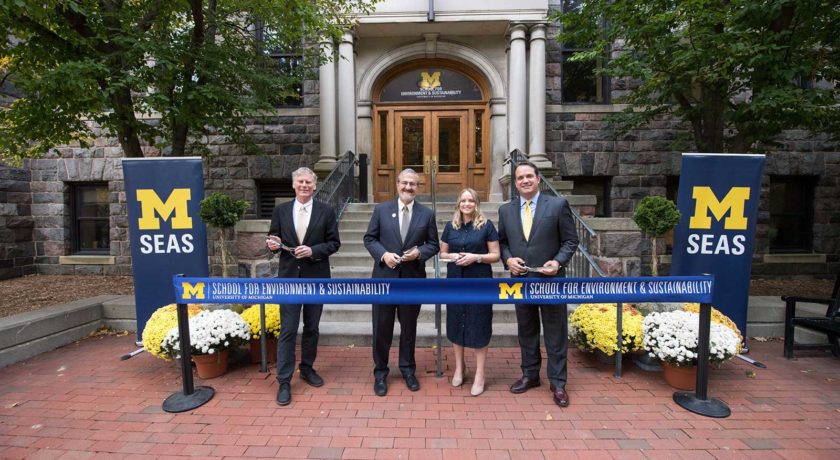 From a newly formed school to new majors and online degrees, highlights of academic offerings introduced at U-M during FY 2018 include:
School for Environment and Sustainability opens
The School for Environment and Sustainability celebrated its launch in fall 2017. The newly formed school, which builds on the strengths of the former School of Natural Resources and Environment, provides leadership and works collaboratively with other U-M schools, institutes and programs to develop solutions to society's most challenging global sustainability issues. The school's inaugural dean is Jonathan T. Overpeck, a world-renowned paleoclimatologist.
SPH welcomes first class of undergraduate public health majors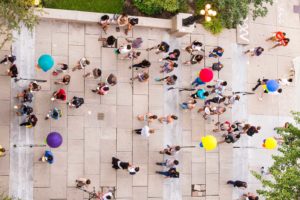 Nearly 100 students began working toward majors in public health as part of the University of Michigan School of Public Health's first undergraduate cohort. The public health major is an upper-level program offering bachelor of arts and bachelor of science degrees. Undergraduate students will take a variety of courses to build general public health knowledge and develop a broad interdisciplinary approach to the profession. Students can choose from two majors — a BS in public health sciences or a BA in community and global public health.
University announces first online degrees
Online learners now have three new University of Michigan master's degree options through a partnership with Coursera:
The School of Information's Master of Applied Data Science will build upon the school's leadership in offering programming courses online, including several on Coursera.
U-M's Master of Public Health from the School of Public Health is among the first degrees in this area of study to be delivered on a massive open online courses (MOOCs) platform. The degree program emphasizes application of research methods and public health principles to improve population health.
A new Construction Engineering and Management Master Track Certificate allows users to take courses for certification or toward an advanced degree to be completed on campus for those who meet admission criteria.