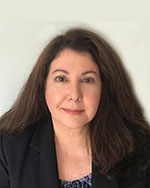 Director of Enterprise Financial Planning & Analysis
Jackie Schroeders is the director of enterprise financial planning & analysis and is responsible for a wide variety of financial services provided to the U-M community. These services include leading the annual Business and Finance budget process, consolidating the institution's annual $9 billion budget, and reviewing/approving all internal recharge rate services to ensure compliance with university and federal guidelines. 
In addition, Schroeders has a leadership role in the development of a financial data analytics strategy as well as financial dashboards, key performance indicators, management reporting, and analytics for the Office of the Executive Vice President and Chief Financial Officer and Finance. 
Schroeders has an extensive background in higher ed, including the development of budget processes, financial planning and modeling, and systems implementation. Before joining Finance, Schroeders was a higher education strategy and operations consultant at Huron Consulting Group, Inc., where she provided a wide range of services to clients, including budget redesigns, financial planning and assessments, financial reporting, and academic portfolio analysis modeling. 
Prior to joining Huron, Schroeders served as the associate dean of financial affairs/chief financial officer for colleges within the University of North Carolina at Chapel Hill and Rutgers University systems. In these roles, she had responsibility for accounting, budgeting and financial planning, financial reporting, the clinical revenue cycle, and a number of other key services. In her career prior to higher ed, Schroeders served as a controller/vice president of finance in the financial services industry.
Schroeders holds an MBA from the Haas School of Business at the University of California, Berkeley, and a BA in accounting from Rutgers University.