$150M gift to transform cancer research and care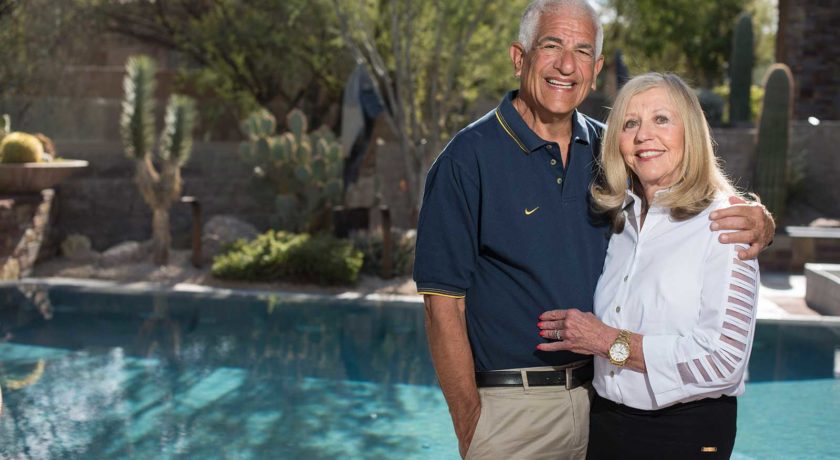 In March 2018, Richard and Susan Rogel committed $150 million to the University of Michigan Comprehensive Cancer Center to boost cancer research and develop the next generation of cancer pioneers. It is the largest gift ever to Michigan Medicine and one of the largest in the university's history. The center was renamed the Rogel Cancer Center in honor of the Rogels' many years of giving and service.
"Susan and Rich Rogel are great visionaries about the evolution of cancer research at the University of Michigan. Their incredible support will enable us to facilitate robust and comprehensive programs and opportunities for our faculty, staff and fellows," said Marschall S. Runge, executive vice president for medical affairs.
U-M researchers are considered leaders in advancing knowledge of the origins and behaviors of cancer and translating that knowledge to prevent cancer, improve outcomes for those diagnosed and improve quality of life for survivors.
"I call Michigan 'Collaboration U' because so many different units work together to solve problems," Richard Rogel said. "We have the advantage of 97 graduate departments rated in the top 10 in the country. Putting all this brainpower and excitement together is going to help us find a cure for cancer. It will make people's lives better, and that's the most important thing."
Very few institutions, private or public, have the breadth and depth of resources of U-M — with highly rated programs at the Medical School, College of Pharmacy, School of Public Health, School of Nursing, Stephen M. Ross School of Business, College of LSA and more on one campus. Rogel Cancer Center members come from 53 departments across nine schools and colleges.