U-M and SJTU renew partnership, foster new collaborations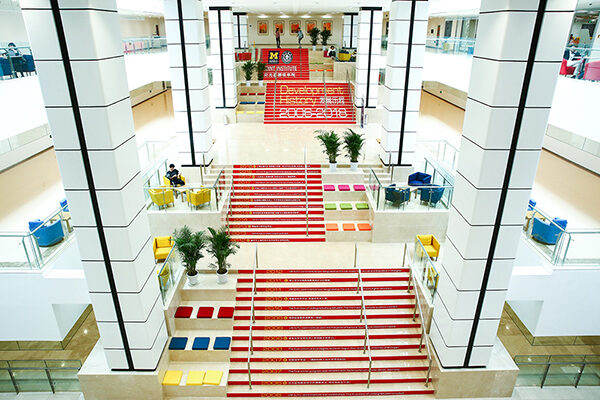 The University of Michigan and Shanghai Jiao Tong University (SJTU), U-M's largest global partnership, have dedicated a new building and signed another 10-year agreement to continue support of their joint institute in China. The agreement between the two universities will foster new collaborations in international education and faculty development.
Housed at Shanghai Jiao Tong University, the new UM-SJTU Joint Institute Long Bin Building was created to enhance student learning and faculty intellectual engagement. The building is named after U-M benefactor and alumnus John Wu's parents, who are longtime faculty members at SJTU. In 2015, Wu donated $10 million to support professorships, faculty awards, scholarships, student entrepreneurship funds and other programs at the UM-SJTU Joint Institute.
"The Shanghai Jiao Tong University collaboration is U-M's largest and most comprehensive partnership in China," said President Mark S. Schlissel. "It has given hundreds of students from both our nations the opportunity to pursue excellent academic programs and conduct research. We have also fostered more than a decade of research interactions among faculty. I am further excited by the possibilities as we extend and enhance our partnership."
Founded in 2006, the UM-SJTU Joint Institute has become an important model for academic joint ventures in China. In 2014, the collaboration won the IIE Andrew Heiskell Award — one of the highest honors in global higher education — for best practices in international partnerships. It was the first time a U.S.-China collaboration won the award in the category.