UM-Flint receives Governor's Service Award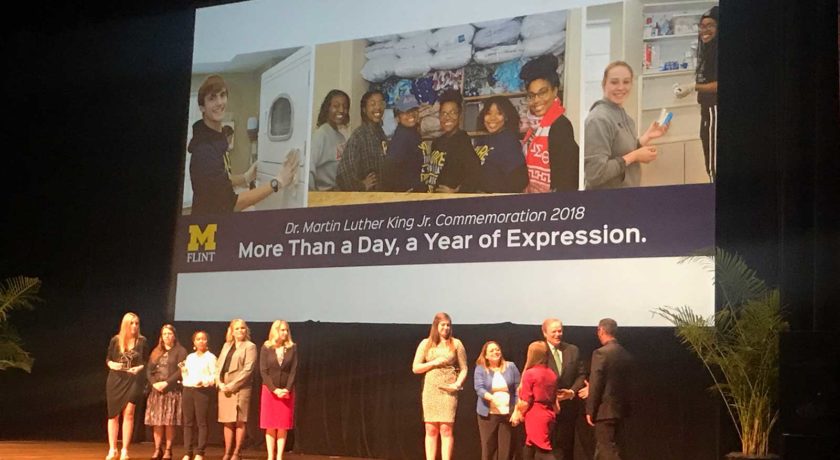 In June 2018, University Outreach at the University of Michigan-Flint received the 2018 Governor's Service Award for Education Service Leader as part of its annual ceremony acknowledging the contributions made by Michigan volunteers.
The Education Service Leader award is given to a state institution of higher education that has exhibited outstanding community service efforts.
Nominated by the United Way, UM-Flint received the award for its commitment to service work by partnering with nonprofit organizations and sustaining multiple recurring volunteer projects.
Specifically, UM-Flint was recognized for its 2017 MLK National Day of Service efforts (which amounted to 1,084 hours and engaged nine nonprofit organizations) and its Alternative Spring Break program (which last year activated 252 volunteers in spring break service trips, serving 2,574 hours in Flint and Philadelphia).
UM-Flint was also recognized for its Service Saturdays, which provide students, faculty, staff and alumni opportunities to serve within Flint, dedicating every Saturday morning to various community-building projects in the area.
The award is coordinated by the Michigan Community Service Commission (MCSC), the state's lead agency on volunteerism.