New Appointments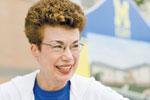 RUTH PERSON was appointed chancellor of UM-Flint effective August 18, 2008. Person was chancellor of Indiana University Kokomo since 1999. She received her master's and doctoral degrees in library and information sciences from U-M, and also holds an MS in administration from George Washington University.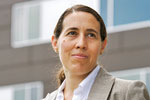 MONICA PONCE DE LEON was named dean of the A. Alfred Taubman College of Architecture + Urban Planning effective September 1, 2008. She holds a master's degree in urban design from the Harvard Graduate School of Design, where she had been a professor of architecture and director of the Digital Lab.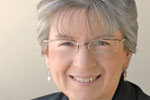 SUELLYN SCARNECCHIA, dean of the University of New Mexico Law School since 2003, became vice president and general counsel effective July 1, 2008. A Michigan Law alumna, Scarnecchia was a clinical professor of law and associate dean of the U-M Law School from 1987–2002, and special assistant to the U-M provost in 2002.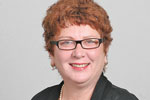 KIM SCHATZEL was appointed dean of the UM-Dearborn School of Management for a five-year term effective January 1, 2008. After a career in business, she earned her PhD in marketing from Michigan State University in 1999, and joined the UM-Dearborn faculty in 2000. Schatzel became associate dean in 2006, and had served as interim dean since 2007.